Manchester United's backup goalkeeper Dean Henderson is considering a move outside Old Trafford with Newcastle United, showing keen interest.
According to the credible Samuel Lukchurst from Manchester Evening News, the Magpies have re-ignited their desire in Henderson's signature.
The reports also suggest that Newcastle is ready to pay the full wages of the Englishman which is around £110,000-a-week, including a £40m offer on the table.
🗞 Dean Henderson would be open to joining Newcastle and is particularly desperate for regular playing time as the World Cup starts on November 21. United are expected to sign a back-up goalkeeper if there are any notable outgoings in the department. [Samuel Luckhurst, MEN]

— UtdDistrict 🇺🇦 (@UtdDistrict) May 17, 2022
The newly-owned team was close to grabbing hold of Henderson in the winter transfer window but the incompetence of United's board cause this deal to fall off.
The former Sheffield United goalie was overshadowed by David de Gea's excellence this season, which unfortunately didn't favor him even a single start in the league.
There were rumors that the 25-year-old has been severely underused by the ex-manager Ole Gunnar Solksjaer despite him giving promises to play as a first-teamer.
The England international was touted as a challenger or the Red Devils' no.1 choice De Gea in order to take his spot, however, the Spaniard's fine form kept Henderson sidelined.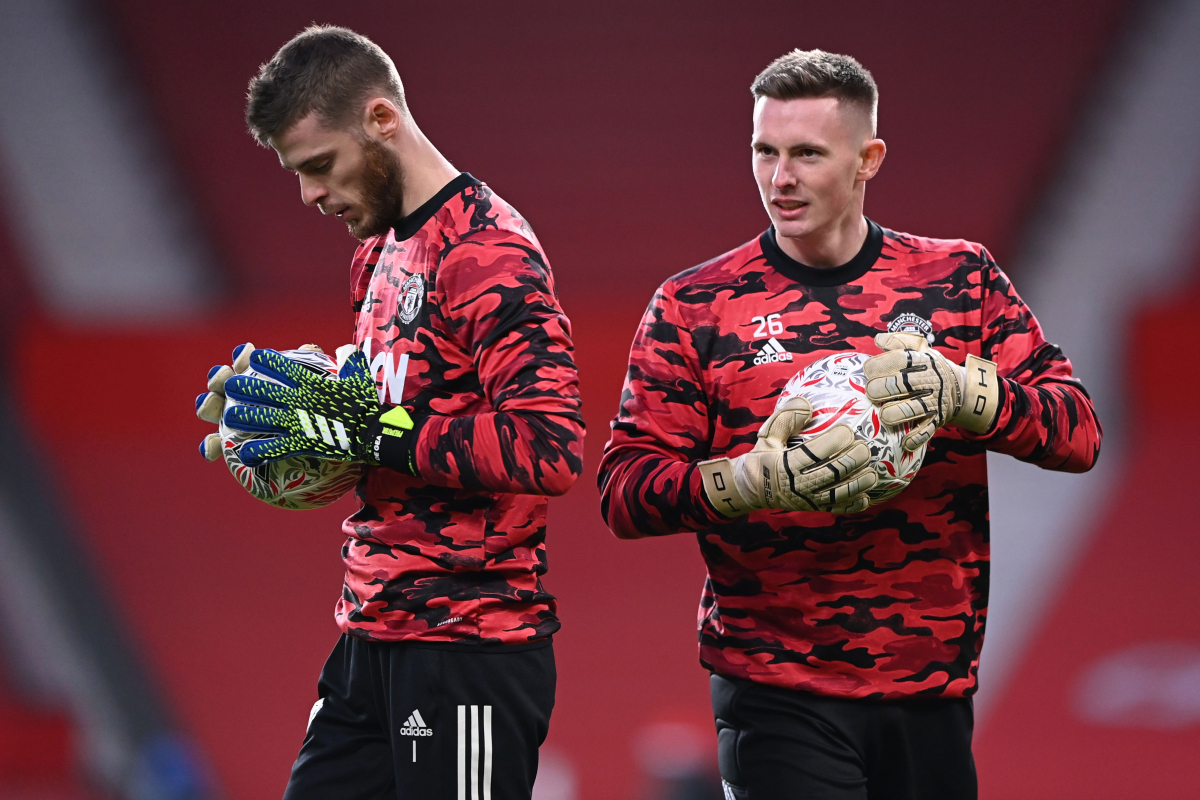 Also Read: Dean Henderson to Newcastle is still on
Newcastle has started to pounce on players who are surging in world football after their takeover by Saudi Arabia's Public Investment Fund group.
Speaking about that, Dean Henderson remains the prime target for the Black and Whites as the new no.1 for next season.
Manchester United are already at the start of their rebuild after appointing Erik Ten Hag as their new successor, who will be handed a significant transfer budget heading towards next season.
A budget of £120m pounds was allocated to the Dutch manager according to many UK outlets in order to strengthen his side and fill the void.
Erik ten Hag has a budget of £120m this summer, plus money raised from sales #mulive [@hirstclass]

— utdreport (@utdreport) May 12, 2022
Meanwhile, Dean Henderson's links to Newcastle United could be a 'blessing in disguise' for the Magpies, who will be able to use the funds to improve their outfield positions.
Recruiting a top-tier CM, CDM, ST, and CB in one summer window would be difficult, but an extra 40 million would almost certainly bring in a full-back or an RW to Ten Hag's team.
Fabrizio: "Man Utd will sign a CB this summer"

David Ornstein: "there's going to be a huge amount of change this summer at Utd"

So this summer, we'll sign at least a CB, 2 midfielders, a striker and a winger.

Excited for the massive change incoming under Erik ten Hag.

— UtdFaithfuls (@UtdFaithfuls) May 3, 2022
Wes Bromich's Sam Johnstone has already been identified as De Gea's backup, and losing Henderson to Newcastle will not be as catastrophic as many belief.
Henderson's time at United may appear to be coming to an end, but his move to Newcastle United will only enhance his long career and eventually earn him a position in England's World Cup squad.